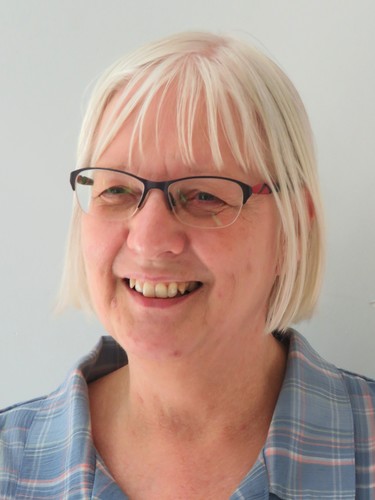 Hello, everyone! Let's see, what can I tell you about myself?
You may be aware by now that I have prairie roots!
I grew up and attended school in Whitewood, Sask. a few hours east of Regina.
After graduation I attended the University of Regina. I majored in literature and sociology (and sprinkled in a few religious studies classes) After convocation I spent time in a grad studies course in art, history and literature at the University of Leeds. Around this time I met Barry Bushell and we were married when I returned to Canada.
Our first home was in Regina.
Still studying, I completed a B.Ed. (Secondary) and then the M. Div at St. Andrew's College, Saskatoon. We were blessed with the first of our two wonderful boys not long after I finished at St. A's. Ben and Rob are now young adults with busy lives in Ontario! Sadly, we lost Barry to cancer while the boys were both still in school.
I have been called to a variety of rural and urban churches in Saskatchewan and Alberta. I have served as a pastoral minister and also – after training with the Presbyterian Church (USA) – as an intentional interim minister. I have served single and multipoint pastoral charges. I have enjoyed discovering the unique history and geography of each community where I have been called.
And now, here I am in beautiful BC!
The warm welcome of the people of St. John's has been inspiring and the beauty of the coast is sheer magic.
As for activities, I enjoy fun times with friends and family. I appreciate music, good books, walking (when I can!) and exploring nature. I like quiet time to write and reflect. I have often sung with a choir. I like libraries, art galleries and museums. I dabble in genealogy and I like to mess around with crafts. When I live in a place where I can garden, I do. I do needlepoint or cross stitch- when I find the time.
Most of all, I like to meet people and hear their stories. I am really looking forward to meeting my new neighbours here and learning about life on the Sunshine Coast. I feel fortunate to call this wonderful place my new home!
Shalom
Rev. Jamie Bushell