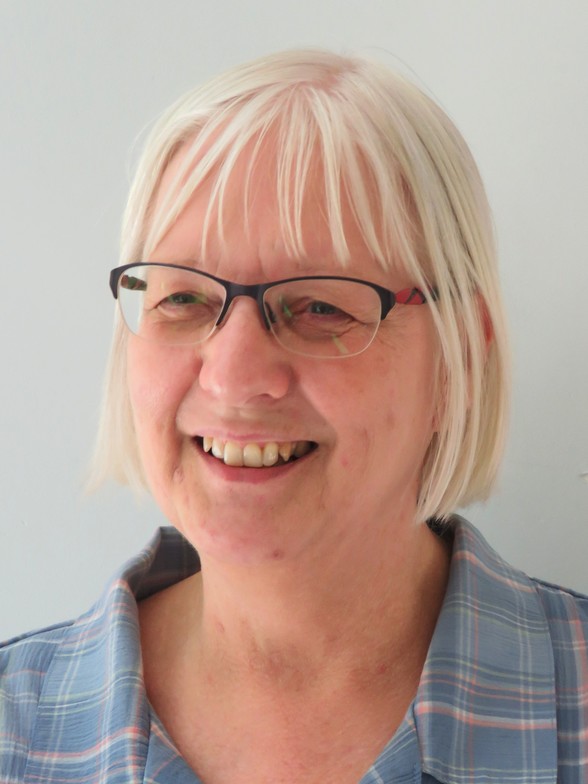 We are pleased to announce that on August 1, 2019, we officially welcome our new minister, Rev. Jamie Bushell to St. John's.
Jamie has prairie roots, having grown up and attending school in Whitewood, Saskatchewan, a few hours east of Regina. After graduation she attended the University of Regina where she majored in literature and sociology (and sprinkled in a few religious studies classes). After convocation she spent time in a grad studies course in art, history and literature at the University of Leeds. Around that time she met Barry Bushell and the two were married when Jamie returned to Canada.
Their first home was in Regina. Still studying, Jamie completed a B.Ed. (Secondary) and then her M.Div. at St. Andrew's College, Saskatoon. They were blessed with the first of their two wonderful boys not long after Jamie finished at St. Andrew's. Ben and Rob are now young adults with busy lives in Ontario! Sadly, Barry succumbed to cancer while the boys were both still in school.
Jamie has been called to a variety of rural and urban churches in Saskatchewan and Alberta. She has served as a pastoral minister and also – after training with the Presbyterian Church (USA) – as an intentional interim minister. She served single and multipoint pastoral charges and enjoyed discovering the unique history and geography of each community where she was called.
And now, here she is in beautiful BC! In Jamie's words: "The warm welcome of the people of St. John's has been inspiring and the beauty of the coast is sheer magic."
As for activities, Jamie enjoys fun times with friends and family. She appreciates music, good books, walking and exploring nature. She likes quiet time to write and reflect. Jamie has often sung with a choir. She likes libraries, art galleries and museums. She dabbles in genealogy and likes to mess around with crafts. When she lives in a place where she can garden, she does. Jamie does needlepoint or cross stitch - when she finds the time. Most of all, she likes to meet people and hear their stories. She is really looking forward to meeting her new neighbours here and learning about life on the Sunshine Coast.
We are excited to welcome Jamie to our community and to our family of faith here at St. John's!