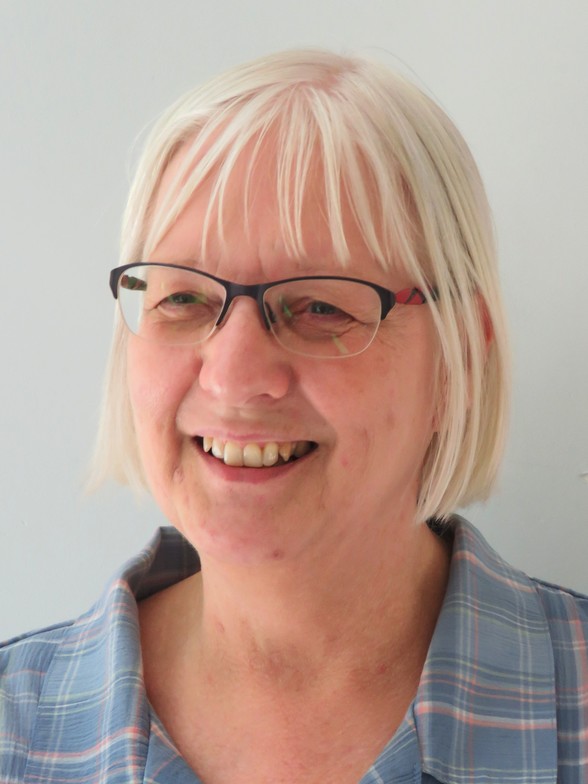 Below is an excerpt from the report presented by the Search Team during the Congregational Meeting following worship on May 12, 2019. The congregation unanimously supported the team's recommendation to call the Rev. Jamie Bushell. . . .
It is my pleasure to introduce the Rev. Jamie Bushell, an ordained minister currently based in Regina, Saskatchewan. She has worked in interim ministry for the past 9 years and in pastoral ministry for 21 years before that. Her career has been spent in SK and AB, serving single point suburban churches and single and multi-point rural pastoral charges.
In Jamie's own words: "I have served many different congregations……All had their own unique style and I learned from all of them. This has made me adaptable in ministry and very aware that each congregation has a history, context and identity all its own.
I believe that in these times of change, the role of the church in the community is more important than ever. We are all aware that we are at a crossroads, when we need faith, hope, love – and all the courage and ingenuity we can muster, to find ways to carry the message of God's care to people who are spiritually hungry and who are seeking something that they might not immediately identify with 'church'.
Our great strength is our inclusive welcome and our willingness to learn how to walk in the footsteps of Jesus together – cherishing our best traditions, and welcoming new opportunities for service and growth."
While Jamie's ministry has been enriched by her interim experiences, she is eager to return to pastoral ministry. In reading our MPS Report Jamie felt personally drawn to us....a congregation that has worked hard and grown so much through interim ministry and is now living into its life with vision and joy.
Jamie delivers meaningful, relevant sermons, is a good listener, is skilled in conflict resolution, enjoys music and has a warm and easy presence, and she has a good sense of humor!
Jamie adds "I look forward to meeting new friends and neighbors. See you soon!"
Cathy Poole, Search Team Chair