Christmas Cookie Caper
Christmas Cookie Caper
Saturday, December 15, 2018

Important: This event has already occurred.

9:00AM - 12:00PM
Lower hall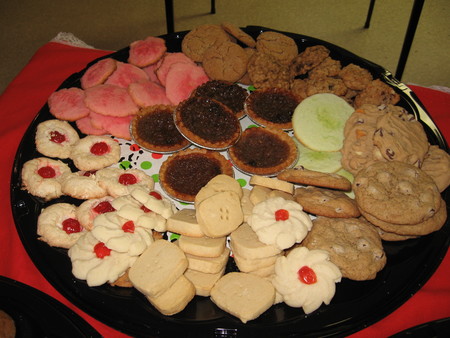 The St. John's Annual Cookie Caper is always a hit with the community and a roaring success in terms of fund-raising! Prolific bakers start digging out their recipes in November! Come fill a provided container with a variety of home-made Christmas cookies. Cost $14.00 / box.
Available Files to Download
To download, right-click the file and select "Save link as".
Return to Events
---